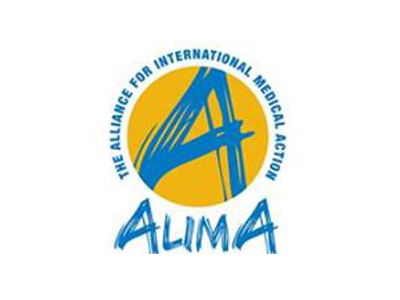 ALIMA in South Sudan 2019/2020
ALIMA have been present in Raja town and Raja County since the past years. Indeed, since 2017, ALIMA has been implementing (in consortium with SI) different projects in the area (funded by OFDA and GIZ).
Since 2017, ALIMA aimed at addressing the different health and nutritional needs delivering primary and secondary health and nutrition care for the most vulnerable population.
ALIMA provides primary and secondary health and nutritional care through mobile clinics and in Deim Zubeir PHCC, and Raja hospital.
ALIMA also strengthens and improves the capacities of partners in the field. ALIMA is working in close collaboration with AFOD on the management of children under 5 suffering from SAM.
On the other hand, ALIMA also works in close collaboration with the MoH as some of its health workforces are part of the health team within Raja hospital. In 2019, ALIMA widened its scope of intervention by
integrating the management of sexual and reproductive health (SRH) activities within Deim Zubeir PHCC and Khor Shamam PHCU.
Aside from its presence in Raja County, ALIMA supports primary health care in Aweil East in close partnership with the MoH (vaccination campaigns). In 2019, ALIMA could scale up its response providing
primary health care to the most vulnerable population through one mobile clinic and 1 fixed site. ALIMA also responded alongside with the MoH to the abnormal malaria peak from September to November 2019.
Finally, the organization is also strengthening the capacities of the State and National Rapid Response Team, leading a consortium (with Concern Worldwide and GOAL).
The projects aim at increasing their response capacities in the scope of the Ebola outbreak in South Sudan, targeting 7 high risk areas.
Position to be based : JUBA – SOUTH SUDAN
MANAGEMENT LINES
Direct Line Manager: RESPONSABLE PROGRAMME – DESK 2 – HQs – DAKAR
Responsible for : MEDICAL COORDINATOR, PROJECT COORDINATORS, COFIRH, COLOG, REPORTING OFFICER
Collaborate with : coordination team and external partners
Mission Location : Juba
Main objectives
The HOM is the representative of ALIMA in South Sudan. He/She is here to manage the South Sudan mission, by ensuring that the functioning of projects is matching ALIMA's main objective: to save lives in such a high mortality rate context of emergency.
The HOM reports directly to the Head of Desk Department in the Headquarters.
Within the following frame, the HOM is responsible to define and achieve the following operational objectives
MAIN ACTIVITIES
OVERALL MANAGEMENT OF STAFF AND THEIR SECURITY
Responsible for all expatriate and national staff.
Managing human resources in conformity with applicable labor laws and with internal regulations.
Security management.
Setting of job descriptions and requests for new staff to headquarters.
Ensuring performance appraisals and objective setting in line with program requirements of expatriate and national staff at managerial positions.
STRATEGY, COORDINATION AND REPRESENTATION
Formulating the country strategy for Alima South Sudan in light of political, economic and humanitarian context.
Acting as key contact with project coordinators, local partners, NGOs, UN agencies, local authorities, government authorities, donors.
Acting as a focal point, to issue policy recommendations in collaboration with field staff and headquarters.
Represent Alima in South Sudan, maintain and build relevant relationships with the South Sudan Relief and Rehabilitation Commission (RRC), Ministry of Health and the Ministry of Humanitarian Affairs.
Keep regular contacts with donors representation in the country
OVERALL MANAGEMENT OF PROGRAMS
Consolidate ALIMA role in the country by providing strategic leadership in its specific sectors of intervention in coordination with other implementing partners in South Sudan
Ensure the correct implementation of Alima projects and that donor contractual requirements are fulfilled.
Ensuring achievement of the program's objectives.
Ensuring the organization has adequate resources.
Ensuring programme is still appropriate, according to the situation, the context and the objectives.
Planning with technical staff.
Ensuring technical staff carry out their work to the right standard.
Narrative and financial reporting to donors and to managing headquarters.
OPERATIONAL MANAGEMENT
Responsible for financial feasibility of the country programme: initially to obtain resources, at final stage to make sure programme is within budget.
Responsible for all logistical aspects.
Responsible for the appropriate management of all resources in a transparent manner.
At all times the country director is accountable to the donors and benefactors of ALIMA missions.
https://schema.org/CreativeWork">
Expériences / Formation
EXPERIENCE and skills
ESSENTIAL
University degree in Political Science, Development Studies or Technical field
Project management experiences with international medical NGO, at least two years
At least 2 years previous experience in humanitarian aid and in similar position
High Training skill
Experience in Security Management
Leadership and management of a team
Strong analytic and strategic vision ability
Flexibility and ability to work under stress
Diplomatic skills
Language: English is mandatory (written, read and spoken),
Good interpersonal skills (negotiation, team motivation, etc)
Networking
Cultural sensitive
Essential computer literacy (word, excel & internet).
Negotiation skills
Strong interpersonal skills
Performance management and a good team player.
Flexible
DESIRABLE
paramedical degree
French is an asset.
Salaire
CONDITIONS
Contract term: Fixed Term Contract under French law, 6 months renewable.
Salary: Very competitive package depending on experience
+ per diem
ALIMA pays for:
travel costs between the expatriate's country of origin and the mission location
accommodation costs
medical cover from the first day of the contract to a month after the date of departure from the mission country for the employee
evacuation of the employee
Comment postuler
HOW TO APPLY
To apply, please send your CV (PDF) and Motivation Letter to our job page before 07/21/2020
Applications are processed in the order of arrival and we reserve the right to close the offer before the term initially indicated if a good application is successful. Only full applications will be taken into account. Only accepted applications will be contacted.
Female candidates are strongly encouraged to apply.
Source http://www.bing.com/news/apiclick.aspx?ref=FexRss&aid=&tid=5CA22FC7CE004A829843845336C0401F&url=https%3A%2F%2Fwww.coordinationsud.org%2Foffre-emploi%2Fhead-of-mission-juba-south-sudan-w-m%2F&c=17643089746795860477&mkt=en-ca