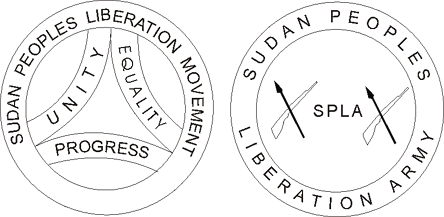 To all SPLM Youth members both in the Country and Diaspora.
============================
By, Cde Meen Gabriel Chol Kuac
First and foremost I would like to take this painful opportunity to send my salutation to my seniors comrades and juniors comrades of SPLM Youth League both in the Country and diaspora.
Dear, senior and junior comrades of SPLM Youth League in various the ten states and the three administrative area I am not happy, and I need to break my silence this evening to at least relieve my frustration against our Chairperson of SPLM National Youth League Cde Daniel Abocha Ali for neglecting the Youth of SPLM in the appointments of the National Legislative assembly.
Our Chairperson Cde Abocha Ali love himself beyond description and he must be held accountable for the suffering of competent and potential Youth of SPLM who are capable enough with updated ideas that can move our party the Mighty SPLM and South Sudan at large to the next level of bright light and example why his recommendations to SPLM Youth of two Regions aren't working particularly Upper Nile Region and Bhar El Ghazel?
Am not happy once more to my leader Cde Abocha Ali for ignoring and misleading us to poverty, sad news from SSBC, limbo of our useful programs to liberate our people of South Sudan from man-made disaster and many others.
In addition, a hen is one of useful leader among domestic animal we keep in our families of human beings and that's why it is taking care of her young ones from any threat in contrast to the Duck who's heading head and leaves the young ones at her back. So our Chairperson Cde Abocha Ali applied the leadership of Duck to us, the Youth of SPLM and that's why I didn't celebrate his limited appointment to National Legislative assembly because he isn't carrying the weight of happiness from his juniors comrades.
To conclude, SPLM belongs to all of us and nobody here is qualified enough to mistreat other comrades for his own agenda that aren't moving our party forward than creating division, hatred among ourselves.
Thank you and more articles are loading to totally relieve my stress, otherwise I might collapse because of too much of overload of frustration and stress from Cde Abocha Ali Malou the man who love himself in our powerful institution.
By, Cde Meen Gabriel Chol Kuac
The suffering member of SPLM Youth League in the hand of Cde Daniel Abocha Ali.