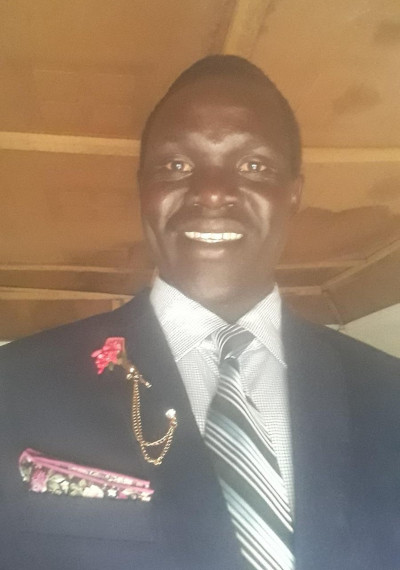 By : Gabriel Kuot Akok Dengdit
On this day, the 30th July 2005, His Excellency the First Vice President of the Sudan TGoNU and the President of the Government of Southern Sudan (GOSS), H.E. Dr. John Garang De Mabior died in a helicopter crash.
As South Sudanese are commemorating their martyrs today, I would love to seize this sad moment to memorize and salute our fallen souls since the inception of SPLM/A upto 2011.
Their( martyrs) death was really meant to liberate their people from arab Islamisation and marginalisation and indeed they managed to achieve as envisioned.
However, it doesn't mean that I don't acknowledge the sacrifice of the Generals, officers or NCOs and men who died after our independence but the cause is absurd and ambiguous.
Furthermore, when our heroes and heroines took up arms against the Sudan regime, there was no tribalism among themselves though they actually had.
I thought and understood that because Arab discriminated against Southerners due to their geographical and social differences, angered us and thus fought with the aim to liberate and govern ourselves as one people regardless of our tribe or region.
Shortly one year after independence, power caused chaos which was later on turned into tribalism by the wise political demagogues with the bad intention of confusing the political atmosphere which indeed happened as intended.
Now who is blameworthy between the politicians and civilians?
Civilians, specifically our youth are the most blameworthy people in the post intra- state conflict which causes more death than the one of the Sudan merciless regime.
Why saying this is that we (civilians) are lacking analysis of our politicians' actions and it's our duty to monitor their daily business and should they go left, we can direct them to go right. Who did that ever?
I think no one.
We are fond of praising and running after politicians who are fond of killing their followers and these followers are us. Why do you have to follow your future murderer?
Let's be independent and know our duties and obligations as citizens of this beloved country, the Republic of South Sudan ??.
Nonetheless, driving us to fight senseless conflict that's full of personal interests will not compensate for the lives lost over decades while struggling to get our rights. Even our martyrs will regret their sacrifices and thus, we will end up being cursed. ?
My message on this day is so simple and it goes like this;
1.That the R-TNLA should be urgently reconstituted and this will pave the way for final implementation of the Revitalised Agreement on the Resolution of Conflict in South Sudan (R- ARCSS), 2018.
2. That the United Forces should be graduated and fairly deployed in the borders and towns where communal conflicts are rampant and this will positively contribute towards the total stability that we were yearning for.
3. That the T-GoNU should urgently appoint the God fearing Governor of Upper Nile State asap.
4. That the National Ministry of Peace should organise peace conferences across the country and this will let the grassroots community interact and share some peace messages which will create peaceful coexistence among the neighbouring states.
5. That the fundamental human rights and freedoms should be respected, protected, promoted, facilitated and fulfilled in accordance with the law.
6. That the Ministry of Agriculture and Food Security should double efforts in planning for food production rather than seeking free food from the international organisations and finally, that the R-TGoNU should accordingly implement the provisions of chapter Five (V) and (VI) of the R-ARCSS which provides for the transitional justice, accountability, reconciliation, healing and permanent constitution respectively.
Abiding by these few recommendations, I opined that the life of our people will be safer than before.
Happy Martyrs Day and Eid al Adha to our Muslim brothers!!!
Accept the assurances of my highest revolutionary salutations Cdes!✊✊✊
The writer is a senior human rights defender and can be reached electronically on This email address is being protected from spambots. You need JavaScript enabled to view it. or aerially on +211926100082.