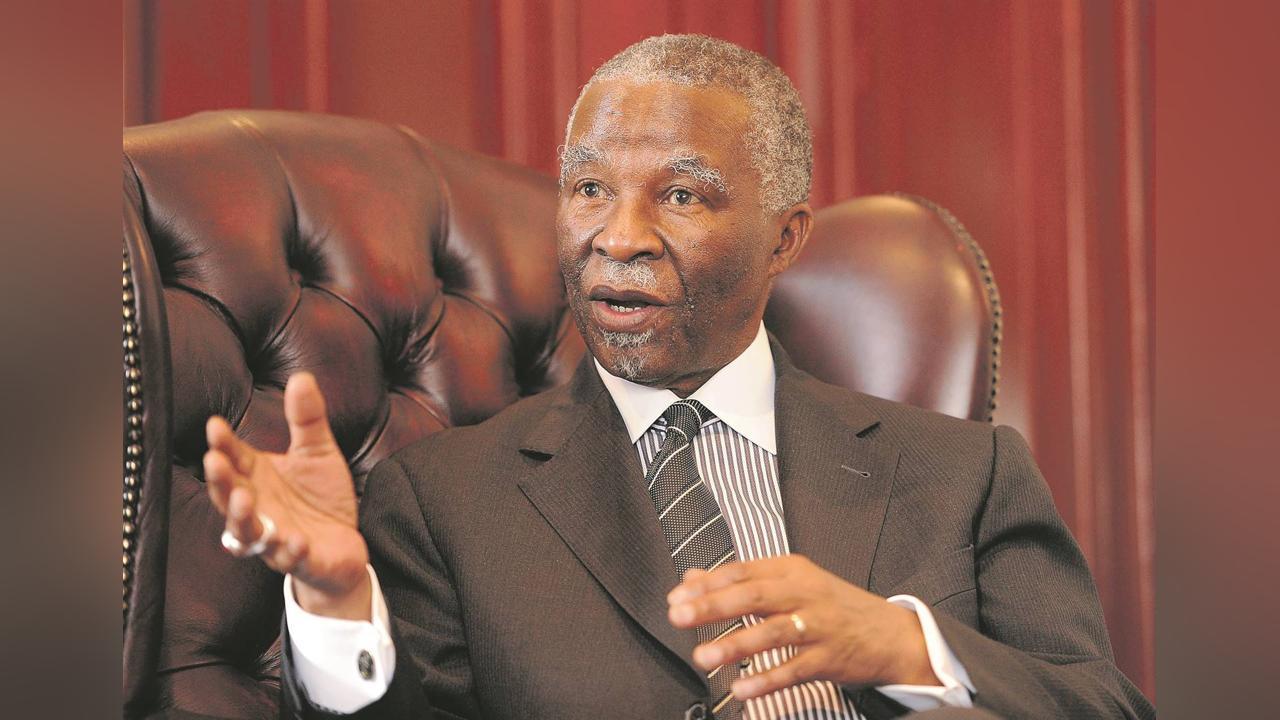 (Africa-Press – Eswatini)
I remember a great speech that President Mbeki made in South African Parliament in 1996 when he said; "I am an African, I owe my being to the hills and valleys, the mountains and the glades, the rivers, the deserts, the trees, the flowers, the seas and every changing seasons that define the face of our native land."
He continued to say; "I have experienced a situation in which race and colour are used to enrich some and impoverish the rest. I have seen the concrete expression of the denial of the dignity of a human being emanating from the conscious, systemic, and systematic oppression and repressive activities of other human beings." This poetic speech evoked the spirit of Pan Africanism among Africans; hence I would like us to think aloud about the missing link in the African renaissance – leadership.
Apartheid
Ghana got her independence in 1957 and many other countries followed in the 1960s. With the end of apartheid in 1994, the Organisation of African Unity's (OAU) aspiration dream of a free African continent was finally realised. Unfortunately, a majority of Africans are yet to enjoy a life of dignity and human rights. Let me share some statistics. According to statistica.com; "In 2022, Africa counted just over 1.4 billion inhabitants and was the second most populous continent in the world after Asia. In 2020, Africa had a very low median age of around 20 years, meaning that half of the population was older and half was younger than that age. At the same time, the continent registered the lowest life expectancy at birth worldwide in 2021, with people living 64 years on average.
Longevity in Africa is hindered by poor healthcare, which concerns the majority of the population. Neonatal conditions and respiratory infections are, in fact, the leading causes of death on the continent. In 2022, around 460 million people in Africa were extremely poor, living on less than US$1.90 per day." Africa has been marred by a lot of conflicts and these include those in the Democratic Republic of the Congo (DRC), South Sudan and North Sudan, the 1994 genocide in Rwanda, Libya and Ethiopia, which is the capital of the African Union (AU), to mention a few. Some of the social ills include the highest rates of dependency on foreign aid, debt, food importation, hunger, inequalities, child mortality, unemployment, diseases, acute corruption, poor governance, poor infrastructure, lack of quality healthcare and lack of good and efficient public transportation, low standards of living and low manufacturing capacities.
Perish
We continue to watch in horror Africans who perish crossing oceans in search of a better future overseas. All these problems can be attributed to failed democracy, governance and most importantly, leadership. It is worth noting that many countries that faced similar challenges have made enormous development progress. Chambers Umezulike noted, in his paper, that contemporary history is replete with amazing stories of visionary leaders who transformed their countries and placed those countries on enviable pedestals. President Lee Yuan Yew of Singapore, through prudent economic development policies, was able to transform a former Third World country to First World within three decades. Singapore, it should be pointed out, has no single natural resource, and it was even importing water from Malaysia in the 60s as it was very underdeveloped. Today, Singapore's remarkable macroeconomic statistics read: (GDP (nominal) US$308.051bn. Prime Minister Jawaharlal Nehru of India invested in education and technology, today India is a technology giant and is the destination of choice for medical tourism.
Transformed
Deng Xiaoping of China, in post-Mao years, transformed China into an economic giant through far-reaching market-economy reforms by opening China to foreign investments and the global market. He developed China into one of the fastest-growing economies in the world for over 35 years, thereby raising the standard of living of hundreds of millions of Chinese citizens. President Park Chung-He of South Korea played a pivotal role in the development of South Korea's tiger economy by shifting its focus to export-oriented industrialisation through key economic development agencies. President Fidel Castro of Cuba also developed a country to be one of the best in human development index in the world, remarkable public services, first class health services and education with an economy that is dependent on cigar, sugar cane, tourism and tea.
We also have countries in Africa than have done well. Botswana, for example, has done well due to exemplary leadership of the founding president and all who followed him. Mauritius is another good example that has done well in spite of not being endowed with natural resources and Rwanda has proven what good leadership can accomplish. Africa is not cursed; all we need is leadership that has empathy, that serves, that is ethical and that is visionary. Mahatma Gandhi once said; "The best way to find yourself is to lose yourself in the service of others."
Source: times
Source https://www.google.com/url?rct=j&sa=t&url=http://www.times.co.sz/thinking-aloud/141899-only-good-leadership-will-turn-things-around-in-africa.html&ct=ga&cd=CAIyGjVjYWMzMDRkNTczNGIxNjg6Y29tOmVuOlVT&usg=AOvVaw1MuxGfAJzMAPy7KqbHiSh7