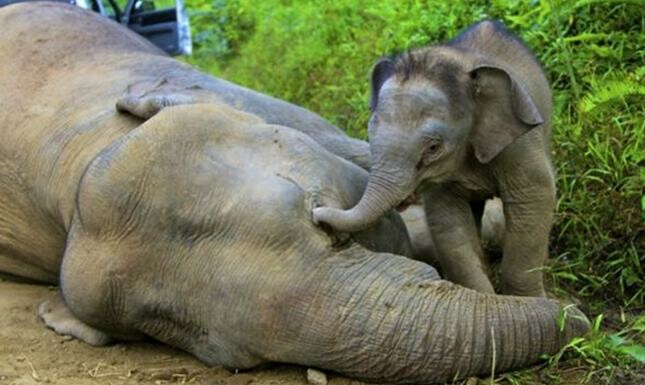 (radiotamazuj.org)
Government authorities in Raga County of Western Bahr El Ghazal State in South Sudan, say there is an increase in poaching in the county.
Raja County commissioner Arkangelo Musa told Radio Tamazuj on Monday that combating poaching as a county is a challenge, especially with the migration of Sudanese communities to the area.
He said the situation is dire and requires urgent intervention from the national government.
"The challenges we are facing is a big challenge, it's not a problem of the county nor the state alone it's the responsibility of the country," Musa said.
"The migration of Sudanese from South Darfur into South Sudan and especially in Raja at the border between Central Africa, Sudan, and Raja there is an inflow of illegal poachers targeting elephants and other animals and this requires the intervention of the country. As a county, we cannot be able to do anything about it," he lamented.
The commissioner they are sounding the alarm for the national government to send a joint security force to secure the border and natural resources.
Musa said the national government is considering opening a road linking the country with the Central Africa Republic to ease the movement of goods and people as well improve security along the borders.
"For a long time, there is no road linking Central Africa with South Sudan, and we are thinking of opening the road early next year so that there are two main roads linking South Sudan with Sudan and Central Africa via Raga to help with the smooth movement of trade and protection of our territories," he added.
Raga County is located in the northwest of South Sudan and is a border area with the countries of Sudan and Central Africa Republic.
Conservation and protection of wild animals remain a challenge in South Sudan.
Source http://www.bing.com/news/apiclick.aspx?ref=FexRss&aid=&tid=637e04923e74436a8281b07dd8b4f6f3&url=https%3A%2F%2Fradiotamazuj.org%2Fen%2Fnews%2Farticle%2Fraga-county-reports-an-increase-in-poaching&c=9057852730922880143&mkt=en-ca