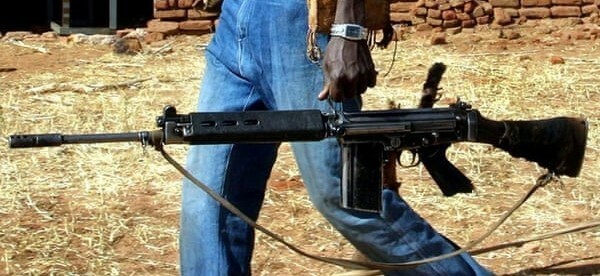 (radiotamazuj.org)
Authorities of South Sudan's Unity State say that unknown gunmen shot and killed a Ugandan trader in a road ambush in Mayom County on Tuesday.
Speaking to Radio Tamazuj on Thursday, Unity State minister of information and communication, Hon Gabriel Makuei Bol, said the Ugandan trader, identified as James Paluka, was killed by suspected robbers.
"One of the traders from Uganda was killed a day before yesterday (Tuesday) evening. The killer is not apprehended and the killing is suspected to be a robbery by armed robbers who rob people along the highway. When they see a foreigner they think they have found money. That was the cause of the killing," he said.
Minister Gabriel said it was not clear if the body will be transported to Uganda for burial, saying he was yet to get clear information from Mayom authorities.
"I think it will be very difficult for the body to be taken to Uganda because I don't know whether there will be a possibility for the body to be taken to Uganda and this is what I didn't confirm from the county authorities in Mayom county," he said.
He assured that investigations into the incident are ongoing and the culprits once apprehended will be brought to book.
Mayom County Commissioner Chuol Gatluak Manime said the Ugandan trader was a businessman at the Mayom Market.
"Investigations over the killing incident are going on and those suspects will be found," he assured.
Source http://www.bing.com/news/apiclick.aspx?ref=FexRss&aid=&tid=5D5156AD57084E6287461E4F7C2FEC8D&url=https%3A%2F%2Fradiotamazuj.org%2Fen%2Fnews%2Farticle%2Fugandan-trader-killed-in-mayom-county&c=14148585755426020159&mkt=en-ca