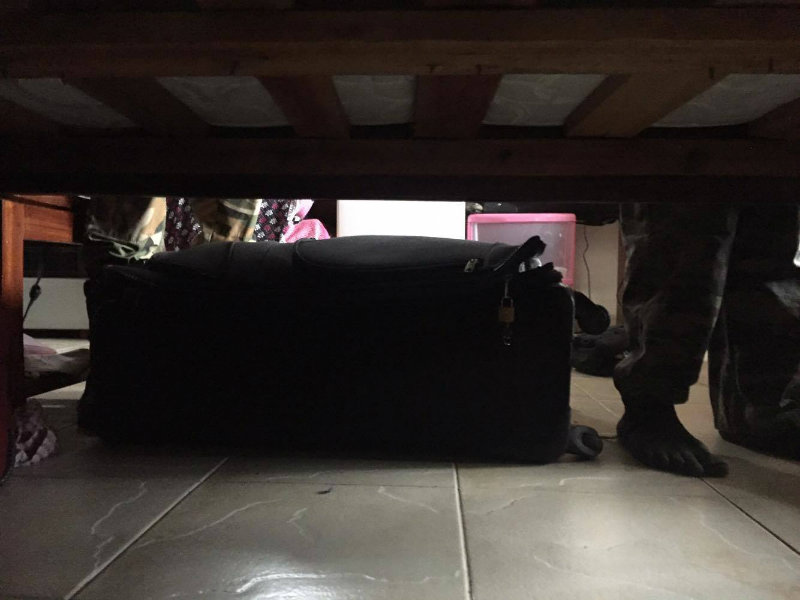 During the 4-hour rampage by South Sudanese troops at the Hotel Terrain in July, Giano Libot, along with other international humanitarian workers, witnessed a colleague killed by the soldiers
"I crawled out as fast as I could and just surrendered, I was immediately greeted by a strong whack from the soldiers rifle," Libot said.
They asked if he wanted to die. He said no. Libot negotiated with the soldiers and told them he could look for more items he could give them.
According to the Filipino aid worker, one of the troops ranted against foreigners and declared hatred against the United States. Libot said soldiers were shouting: "You messed up this country. You're helping the rebels. The people in the UN, they're helping the rebels."
The troops continued firing recklessly, shouting, and assaulting the aid workers and the safe house staff.
"After getting some items for the soldiers inside the room, I found myself in the hallway of the safe house, where I rejoined a few more colleagues. The harassment continued, as we were instructed to kneel while some of the soldiers fiercely kept banging on the remaining locked doors," Libot recounted.
At 6 pm, despite South Sudan's President Salva Kiir declaration of a ceasefire, the soldiers forced the foreigners to stand in a semi-circle.
John Gatluak was pulled out from the group. Gatluak is a South Sudanese journalist who worked for Internews, a media development organization funded by USAID. The scars on his forehead marked him as a member of the Nuer tribe, the same tribe as opposition leader Riek Machar.
Even as he was slumped on the ground, soldiers continued to shoot at him.
"During the fighting throughout the city, the US embassy in South Sudan responded to distress calls from the compound and urgently contacted South Sudanese government officials, who sent a response force to the site to stop the attack," said Samantha Power, US Ambassador to the United Nations.
Power also expressed their concern that "United Nations peacekeepers were apparently either incapable of or unwilling to respond to calls for help."
More than a month since the attack, Libot still struggles to retell their story.
"I hope to not retell the tale, but I also know that, surviving the ordeal, I have a moral obligation to honor the death of our colleague John," Libot said.
He is back in the Philippines.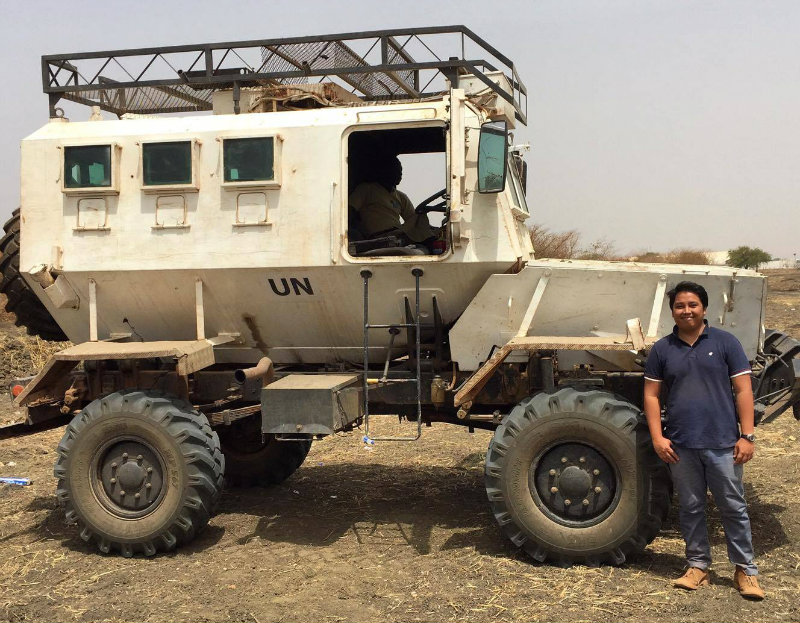 FIELDWORK. After recovering from his ordeal, Giano Libot plans to return to humanitarian work to continue helping others.
Photo from Giano Libot
Libot worked in South Sudan for more than a year. In his line of work, he focused on the field of humanitarian accountability, which looks at whether humanitarian programs conform to international community standards.
He was swayed into humanitarian work by chance.
"I initially worked with an UN-type organization in the field of disaster response. It was just a desire to help in whatever way. I started during the Bohol earthquake, where I was a staff and helped out in many different capacities," Libot said.
After giving himself time to recover from his South Sudan experience, he plans to return to humanitarian work. He said the harrowing ordeal, no matter how horrific, did not quell his passion to actively make small ripples of change. The fire is still burning, he added.
"I don't have misplaced expectations about what we do. We try to help and I know that no matter how hard we work we can't change everything. The thing that keeps me going though is just this simple conviction that at least with whatever effort we can give, we make what is a horrible situation at least become manageable," Libot said. – Rappler.com
How did this story make you feel?
Giano Libot is a Mover and was an intern at Rappler.
[This article was first published on Aug 20, 2016]
Source http://www.bing.com/news/apiclick.aspx?ref=FexRss&aid=&tid=F85328CA764649188CCC8F377769D90B&url=https%3A%2F%2Frappler.com%2Fmoveph%2Ffilipino-aid-worker-south-sudan-attack&c=14453957095326182722&mkt=en-ca