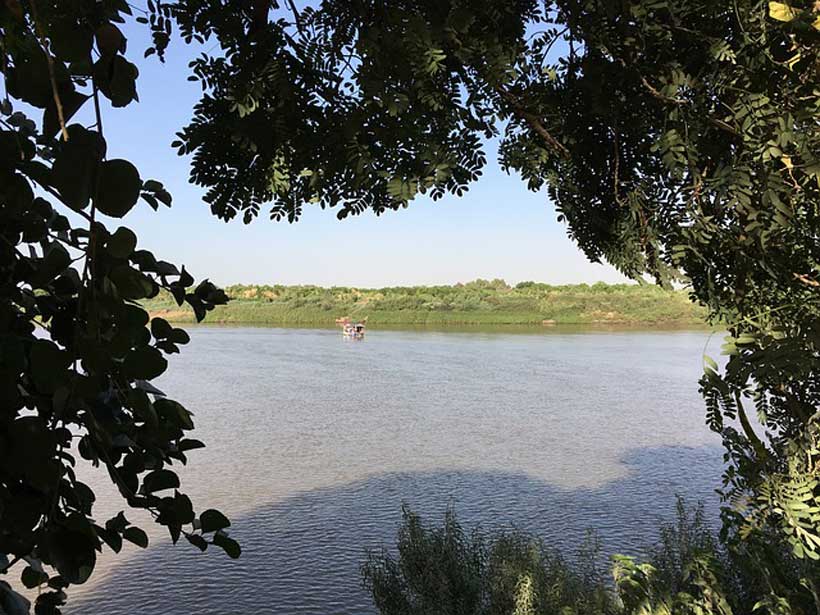 For the first time in decades, Sudan is on a path to peace and democracy, turning the fall of a dictatorial regime into a reckoning with entrenched societal fissures and the overhaul of the institutions that reinforced them. On the other hand, South Sudan and its unity government, once a darling of western governments and NGOs as a model for religious freedom and democratic potential, continues to struggle to build peace and stability in the absence of any consolidated, legitimate institutions of authority.
It may be time to re-examine what we think we know about the war that split them apart.
Sudan: A Case for Cautious Optimism
Since the 2019 protests and coup that ended the repressive 30-year reign of dictator Omar al-Bashir, Sudan's transitional government is slowly working to undo decades of damage and emerge from isolation.
In recent weeks, Sudan has signed successive peace deals with rebel forces addressing grievances that have long inhibited a permanent resolution to the conflict. The agreements separate religion from the state and establish a commission for religious freedom mandated to protect the country's Christian minority. They also grant autonomy to the contested regions of Blue Nile and South Kordofan and set Darfur on a path to reunification under its own governor. An August 31 agreement on Darfur also covers power sharing, security, transitional justice, land ownership and the return of internally displaced persons and refugees.
In addition to completing the peace processes mandated in Sudan's interim constitution, Sudan has also taken steps to reset relations internationally. Though the transitional government has limited power in this area, indications are encouraging for the potential normalisation of Sudan's relationship with Israel – which would, in turn, support Sudan's case for removal from the United States' list of state sponsors of terrorism.
Positive as the outlook appears to be, Sudan has a long, difficult road to recovery ahead. The transitional government has 26 months left to lay the groundwork for a civilian, democratically elected government to take over. In addition to the colossal challenge of rebuilding institutions nearly from scratch, the pandemic and the global commodity market collapse have generated urgent economic woes.
Moreover, anyone with experience on the ground in Sudan will warn against misplaced confidence at this early stage. Connection with the international community – and international markets – has long served as an incentive to end the conflict, but even the most promising of peace agreements has failed to produce sufficient stability for sustained development.
South Sudan: A Grim Reality
If Sudan calls for cautious optimism, South Sudan demands a reckoning with the failure of the international response.
When South Sudan seceded in 2011, observers were optimistic. Those in the international community – both in the omnipresent NGO sector as well as foreign governments (principally the United States) believed that the oppressed Christian South would finally be free from its Islamic subjugators in the North, and the resolution of this religious divide would finally bring peace to the region. Instead, two years after independence, a brutal civil war broke out between President Salva Kiir Mayardit and former First Vice President Riek Machar, displacing significant numbers of people and leaving large swathes of the country reliant on humanitarian aid. Best estimates of numbers killed are upwards of 400,000, which at times has rivaled the war in Syria that received far greater attention.'
So, what happened? How did the Cinderella story of South Sudan's independence become a nightmare?
The Sudanese People's Liberation Movement/Army (SPLM/A), the rebels turned political party who governed the country at independence, were ill-prepared to fulfil the functions of a state, despite the heavy investment and optimism afforded them by their international supporters leading up to 2011. Well before South Sudan split from the north, NGOs and aid groups had provided the overwhelming majority of state services, often with incorrect or incomplete knowledge of where resources were going. Some organisations even unwittingly provided direct financial to support to militias or funded 'dialogues' that served primarily as brand rehabilitation for war lords looking to take advantage of a sprawling and largely unregulated aid industry.
Arguably the international humanitarian response formed the economic, social and political foundations for the South Sudanese state that emerged in 2011. The sad irony is that these foundations have been purged by years of corruption and mismanagement since.
This dynamic followed South Sudan beyond independence, creating a cycle of escalating violence enabled by a steady flow in billions of dollars of humanitarian aid. The assumption that the Southern forces represented a unified Christian bloc fighting for religious freedom and human rights was convenient for warlords seeking resources and legitimacy and appealing to the international NGO and donor community – especially to faith-based aid efforts – but it has proved to be devastating for the millions affected by the ongoing conflict.
Ultimately, because the 2005 peace process took the Southern rebel forces' branding at face value – with the support of the aid industry – it failed to confront the fragmentation and factionalism that had destroyed South Sudan and anticipate that these fissures would continue and undermine state-building efforts today. Though a tragedy for the South Sudanese, lessons from the failure of peacebuilding efforts in South Sudan may prove valuable to its northern neighbour – and Sudan's transitional government appears to be learning already.
Source https://www.google.com/url?rct=j&sa=t&url=https://moderndiplomacy.eu/2020/09/15/a-tale-of-two-sudans/&ct=ga&cd=CAIyGjVjYWMzMDRkNTczNGIxNjg6Y29tOmVuOlVT&usg=AFQjCNGlocWviV_AvTXzr5vr4VMpeKowHg