It was a pleasant Tuesday morning with the sun shining down over my balcony. I scurried as I packed my backpack with basic essentials including a pack of fresh mandazis (a deep fried maize snack).
Tensed, hopeful, riveted and with a million thoughts running through my head – I checked my backpack for all necessary documents. The drive to the airport was roughly 5 minutes. I was both nervous and excited as I boarded the 12-seater plane that would take me to my project.
It was only 5 days since I arrived in Juba, South Sudan and this was only the beginning of my 14 month mission that would prove to be the most intense and gratifying assignment of my career in learning & development.
I was enroute to Lankien, where MSF has been running a 32-bed primary health care hospital for 26 years now. As the L&D Manager, my focus was to implement a well laid out L&D strategy including launching training programs based on the needs in the project. This was by no means an easy task in a foreign land with limited resources, low infrastructure for education and limited access to materials. We also had to manage the expectations of more than a thousand employees.
My greatest achievement was to be able to provide access to books for our staff. Most of our staff pursue higher education in neighbouring countries either using their own funds or through the MSF sponsored study grant program. In the first couple of months, we were able to bring on board Book-Aid, a UK based NGO that decided to donate close to a thousand books on a range of topics by the end of 2020.
We also took some steps towards establishing literacy programs particularly in computer literacy and other basic logistics courses. By mid-2019, we had doubled the number of programs along with collaborating with various local training providers.
Vineetha Bambasala
Personnel Development Manager
Field missions are challenging and it is vital to have people you can share your woes, worries and joys with, to re-energize and gain new perspectives. I was lucky to have been in good company.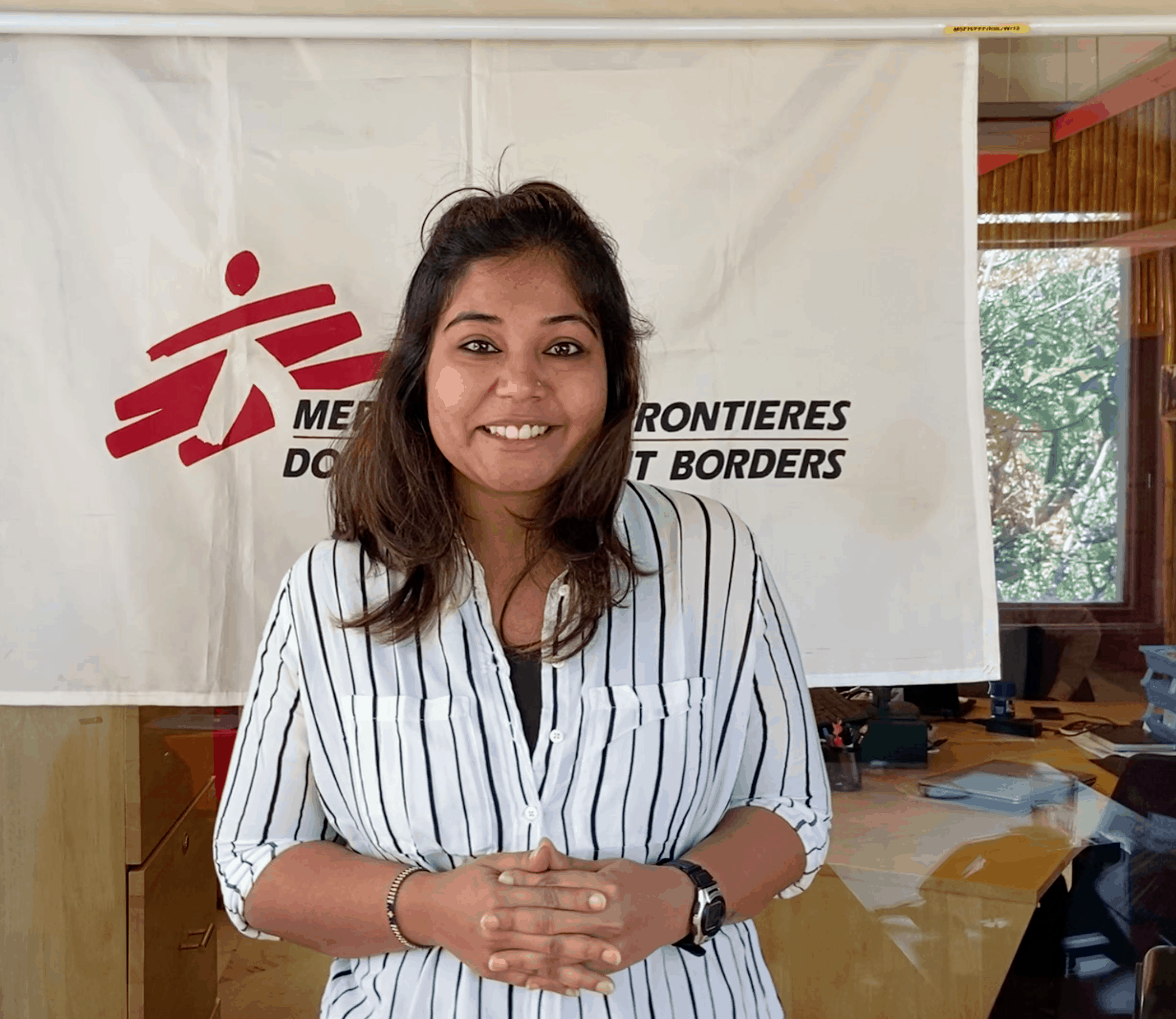 Towards the end of my mission, we were able to put a plan in place for MSF-Academy, a pilot program by MSF, that provides skills-gap based training programs for the nursing staff that will be recognized by the Ministry of Health in South Sudan. This would be a vital project as, like many of our missions, the nursing staff comprises 60% of our workforce and are primarily trained by MSF.
Since my role involved travelling to different locations , it was both challenging and endearing. I had the benefit of meeting and knowing almost all staff members in the project and, at the same time, manage time between the projects including the coordination office in the capital, Juba.
Over the many months, I spent in South Sudan, I had the privilege (and luck) of being among people from various walks of life. Field missions are challenging and it is vital to have people you can share your woes, worries and joys with, to re-energize and gain new perspectives. I was lucky to have been in good company.
Sitting at my desk in the corner during the last few days, I always wondered how I would feel leaving South Sudan. It was almost beginning to feel like home, waking up to freshly brewed South Sudanese coffee and healthy banter with the staff. I'll miss the long lunch breaks, discussing about India and Bollywood, learning Nuer and Juba-Arabic, interacting with kids who would want to constantly shake hands like it was a business deal, walking every evening from our house to the office, running in the football field with kids cheering you on, the little chats with the guy making rollex (chapathi with omelettes) in the shack next to the office and of course everyone calling me by my South Sudanese name.
I had to pack 14 months of memories as I prepared to leave the mission. With a final glimpse at my office desk, I can only feel a deep sense of gratitude and gratification. South Sudan will always hold a special place, and I cannot wait to return!
Source http://www.bing.com/news/apiclick.aspx?ref=FexRss&aid=&tid=81AC5DD0996441D286600DE2A877C5EB&url=https%3A%2F%2Fwww.msfindia.in%2Fsouth-sudan-the-corner-table-in-the-office%2F&c=1169116183797564563&mkt=en-ca