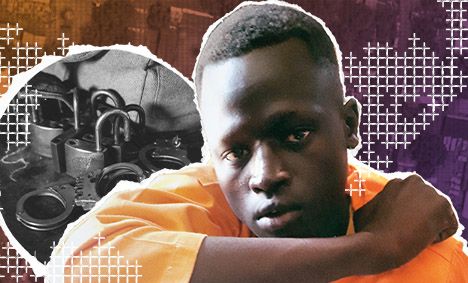 Magai was trying to stop his cousin fighting with another boy in the neighbourhood. He took his dad's gun and fired it at the ground to scare the boy away. But the bullet ricocheted and hit his cousin, who later died in hospital.
In his trial Magai was not allowed a lawyer. He told the judge he was just 15, but he was sentenced to death regardless. This is illegal by both international and South Sudan law.
There is still hope
Before his life changed forever, Magai loved running and gospel singing. He was in secondary school and wanted to help people when he grew up.
Now 18, he's spent almost two years of his young life living on death row in a prison in Juba, South Sudan's capital.
In 2018 he was finally given a lawyer who helped him file an appeal. It's the only chance Magai has of going back to school like a normal kid.
Attack on the poor
Our research shows that the death penalty is disproportionately used against poor and disadvantaged people.
We will always be 100% opposed to the death penalty in all cases – but it is an especially disgusting punishment when used on a child.
Please help us fight for Magai's future. Sign the petition to cancel his death penalty today.
Source http://www.bing.com/news/apiclick.aspx?ref=FexRss&aid=&tid=13E47AE6516A4B21A4D31D003C33C6F6&url=https%3A%2F%2Fwww.amnesty.org.uk%2Factions%2Fmagai-matiop-teenager-execution-south-sudan&c=9490740731009774615&mkt=en-ca