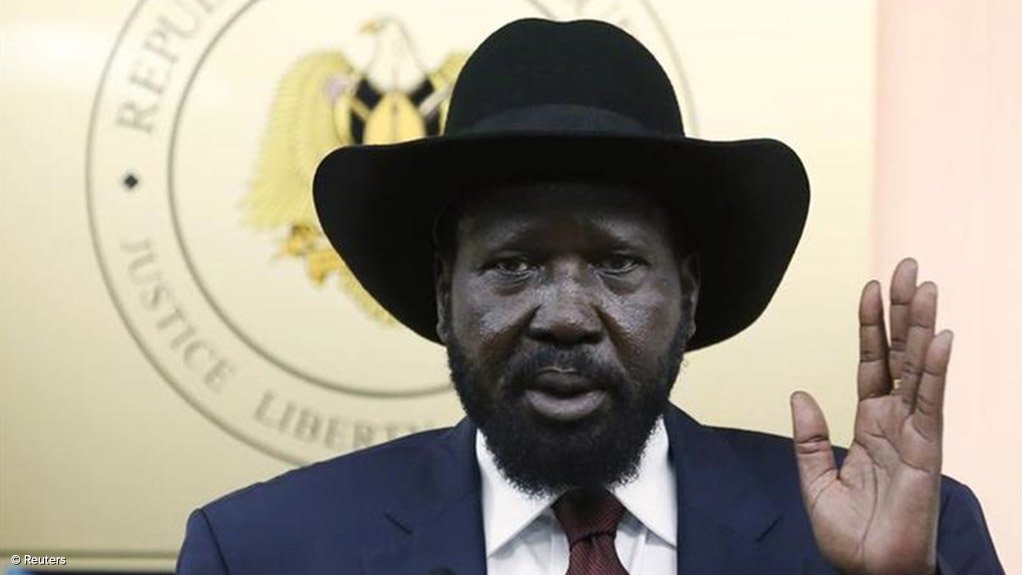 South Sudan President Salva Kirr
An Africa Union (AU) South Sudan taskforce says in order for the country's revitalised peace agreement to be implemented direct talks between President Salva Kiir and his former vice president Riek Machar are vital and that these should be accompanied by broad political engagement.
The C5 task force - which is chaired by South Africa and comprises Algeria, Chad, Nigeria and Rwanda - says that further impetus is needed before the establishment of a new interim government which is supposed to be formed by November 15, said a recent communiqué by the AU high level Ad Hoc Committee for South Sudan.
The task force also warned, during a sideline meeting at the AU extraordinary summit in Niamey in Niger, that the formation of a transitional government should not be postponed again despite identifying a number of key tasks that had yet to be implemented.
Internal boundaries to establish the number of states in the country, permanent security arrangements and mobilisation of the required funding for implementation of the peace agreement remain sticking points to implementing the peace accord, the C5 task force stated.
The group also suggested that the international community should economically supplement the $100 million that Kiir's government has committed for operationalisation of security arrangements.
A visit by leaders of regional bloc the Intergovernmental Authority on Development (IGAD) and the AU to Juba would also assist reaching a durable peace, the group suggested.
The committee said C5, AU and IGAD leaders should visit South Sudan before November to signify "the collective engagement and support of Africa to assist the peace process towards the finality of reaching a durable peace."
Source http://www.bing.com/news/apiclick.aspx?ref=FexRss&aid=&tid=ED98FA7B644D472D9E75359E3CF59C97&url=https%3A%2F%2Fwww.polity.org.za%2Farticle%2Fsouth-sudan-peace-implementation-requires-direct-talks-between-leaders-says-au-taskforce-2019-07-11&c=14284521182599988722&mkt=en-ca