Death Announcements
02/22 2014
Dear All, this is to inform you of the brutal Murdering and the fatal Shooting to Death of my Uncle late Eng.Angelo Othow Nyikango , who died instantly at the dirty & filthy hands of the so called Nuer's Militias White , or the Black Cursed Army. And Uncle Angelo Othow Nyikango, was killed in Malakal, together with his young nephew late Ywomo Daniel Othwol, who happen to be the younger brother of the SPLA's Major General Peter Pannyango Daniel(Deenhajer), more recently.
Late Uncle Eng.Angelo Othow Nyikango , was brutally killed by the so called Nuer's Militias White ,or Black Cursed Army of Dr.Riek Machar, on February 20,2014, in his house in Malakal town ,Upper Nile State. And he was the young brother following my father in their line of Nyikango family , and Uncle Eng.Angelo Othow Nyikango ,use to work in his life here on Earth, as a Civil Engineer in the Department of Housing & Work ,in many places all over the old Sudan .And for example he worked in places like Khartoum , Kassal, Juba, Malakal, and Rumbek, before he became a Minister of Cabinet Affairs & Housing in H.E. Abel Alier's Regional Government in Juba ,during the Former defunct Southern Sudan Regional Automn Government in the 80s. And Late Uncle Angelo Othow Nyikango, was also a former politician who has won many elections to both parliament in Juba & Khartoum , and he was a member of both parliaments of Khartoum and Juba consecutively representing his people bluntly with loud and clear voice full of courage and great integrity .
He truly was a very remarkable statesman of his time ,who was also devoted entirely to serving the common good and good cause of his people .And he use to help every man & woman regardless their of tribes, religion , gender, or even their economic status .And Uncle Angelo Othow, was a devote catholic too, who was rise in the Catholic Missions in Lul area , North of Malakal town. And as a devote Christian , late Uncle Angelo use to be called a brother in Christ, or in the Catholic Church's terminology when he, use to work as carpenter in the Catholic Mission at Lul Catholic Church dicosess , during his school break holidays . And his father Joseph Nyikango ,Akoldoung , who is my great grand father Nyikango Akoldoung , was a Roman Catholic Catchiest , who use to spread the words of God the work in the Chollo people, local language in Lul mission area, and beyond in the Fashodo county in the Shilluks Kingdom . And my Uncle Angelo Othow, was real a very humble, who live a life full of respects , great dignity plus integrity in his entire life before he was prematurely take away from us for good by the those savage so called white or black cursed Nuer's Militias ( Nyagatas ) .Its worthy remembering that life of Uncle Angelo Othow, on Earth was real a very spectacle life that was spend helping his communities to built schools and roads houses, bridges , and constructing food storages for the vulnerable people in the Sudan, and South Sudan in particular . And he was one of the pioneers among the Chollo's elders who founded the first Fashodo Collo Community in the Sudan in the 70s in Malakal .Where he use to helps his Chollo people at the village and rural area levels proposing to initiates local Shilluks communities cooperatives schemes and project . And he use to advocated for building more self help schools and health clinics and agriculture cooperation's in Chollo's village , and in the whole Chollo Kingdom . And if not in the entire Southern Sudan , with out showing any discriminating , neither segregating against other people, because of their tribal affiliation, or religious & cultural beliefs what so ever . And late Uncle Angelo Othow Wad Nyikango Aguw Akoldoung, use to lecture about Ancient Shilluks history , and as well as an author on the Chollo people & Luo history and their early Immigration from Waich Paich, according to the Chollo and Luo people , oral and written ancient and modern history about the Luo people in general . And Late Uncle Angelo Othow Nyikango , will truly be missed by his children and the entire family of Kawnrieth Nyikango Akoldoung(Atengdoor). And may Lord Almighty God, Rest the Saul of Uncle Angelo Othow Nyikango , and his nephew Ywomo Daniel Othwol, In yjr Ever Lasting Peace .Amen. We Shall Be Missing Uncle Othow Wad Kawrierth Nyikango Aguw, We Shall Be Missing You. Till than when we shall meet again Rest in Peace my Dear Uncle Angelo Othow Nyikango.Amen (RIP) By: PK
Uncle Angelo and his young nephew late Ywomo Daniel Othwol were both killed by the Nuers Wild Militias , Just for no apparent good reasons apart from the Nuer's gone wild the rampart spree of looting , causing havoc to the Shilluk's unarmed innocent civilians , and the savage destruction of the Chollo's prosperities in Malakal . This was Nuer's evil intentions ethnically cleanse the Shilluks people in Malakal , while the Nuer tribe have become another South Sudanese Janjaweed in Malakal, ,or these Nyagatas (the Nuer's White Army Militias ), are trying to copy the Hutus in Rwanda . And the question we the family members of Late Uncle Amgelo Othow Nyikango , who was killed by orders from Dr,Riek Machar , is that why are those savage Nuer Nyagat's Militias , or these Nuer's South Sudanese Janjaweed , targeting the innocent unarmed Shilluks people. And while at the same time Dr.Riek Machar, and his savage Nuer Nyagat's Militias , or his Nuer's South Sudanese Janjaweed, leaving alone the Dinka villages and towns like Shambe where (Marial Chiunoung) comes from , Yirol –where Telar Deng Ring comes from , Cuiebet the Village where Daniel Awat Akot comes from , Tonj the Village where Aleu, Aleu Deng comes from , and Aweil Village where Paul Awa Malou comes , Gorgrial in general the Village where Salva Mathok comes from . And last but not last why is Dr.Riek Machar, and his savage Nue'rs Nyagat's Militias , or his Nuer's South Sudanese Janjaweed, not invading and targeting the Gorgrial- Village of Awan Achan , which is the village where president Salva Kiir , and what is particular about Malakal town and the Shilluks, that is being targeted by Dr.Riek Machar, and his savage Nuer's Nyagat's Militias , and his Nuer's who are the new Janjaweed of South Sudanese,
Biography for Late Eng. Angelo Othow
Personal Information:
• Name: Angelo Othow Nyikango Joseph
• Date and place of birth: 1st February 1935, Lul
• Village: Wijreg- Thorlong
• Religion: Christian (Catholic )...
• Mitral status: Married father of sons and daughters
Educational Background:
• Lul elementary school-Upper Nile
• Bushery junior & senior school- Wau Bhar El ghazal
• Diploma in construction from Khartoum Technical institute (KTI)-Khartoum
• High diploma in construction from Lancashire& Cheshire Institutes -Britain (1976-1977)
Work Experience:
• Engineer at Ministry of Works and Public Utilities (1964-1974)
• Regional Engineer for Upper Nile region (1974-1976)
• Regional Engineer for Lakes (1977-1979)
• Deputy Director of Finance and Administration (1979-1980)
• Regional Engineer of German Health Organization for many Health projects (1993-1994)
• Supervision of the construction and erection of three silos at Wadakona sponsored by Italy (1990-1992)
• Supervision of construction of Forestry office at Renk (1993-1995)
• Supervision and execution of Malakal Water Station expansion project sponsored by UNICEF &WES (1989-2002)
• Supervision of Construction of Orphans' Village (SOS) at Malakal (1990-2002)
• Supervision of renovation and maintenance of Upper Nile students' hostels sponsored by National Students' Funds (2002-2003)
• Supervision of construction of Zaka premises at Renk
• Supervision of maintenance of Control Tower at Malakal airport
• Supervision of construction of hospital and council building at Nasser.
• Supervision of renovation of Malakal Teaching Hospital.
• Supervision of construction of school buildings at Olang.
• Supervision of maintenance of Presbyterian Church at Bem (2003)
• Supervision of construction of school buildings at Nyigaro village sponsored by Wijreg Chartable Association.
• Supervision of construction of Catholic Church at Bem.
• Consultant of Juba Engineering Consultancy (JEC) for maintenance of roads and drains in Malakal under umbrella of Ministry of Physical Infrastructure
• He supervised and executed many engineering projects with in Upper Nile and other parts of South Sudan which are not mentioned above.
Political Activities:
• Elected for Regional Council of South Sudan and was appointed as a minister for Presidential Affairs in Juba (1980-1981)
• Appointed as a minister for Works and public Utilities in Juba (1981-1982)
• Elected for Constitutional Assembly as a member in Khartoum (1986-1989)
• Attended Egyptian ruling party convention in Cairo (1987)
• Participated in visit to United States of America (USA) carried out by international visitors for Educational and cultural exchange program in coordination with Cross Road Africa (1987)
• Attended conference for non-alliance countries in Zimbabwe Harare (1989)
Social Activities:
• Participated in many seminars, symposiums and lectures carried out by students' unions and civil society organizations, he contributed with his knowledge and thoughts over the radio and TV whereby he showed his genuine interest in history, culture, heritage, traditions and habits of Colo. Besides his being an articulate speaker about Colo land and its boundary with the neighboring tribes.
• He had been one of civil rights activists.
• He had been continuously an active member of elders' council of Catholic Church in Malakal.
• He prepared and published a publication on Colo Family tree "Colo geki Orri gen" (2003)
His Assassination:
He was assassinated in his house at Thora jalaba- Malakal by rebels loyal to Riek Machar on Thursday 20th February 2014 at about 03:00 pm just few days after his seventy ninth birthday.
May his soul rest in eternal peace.Amen
By: Peter Karlo
07/14 2013
NAME: ELIZABETH TOR GAI JOKA Other Names: "Nyangango".
FATHER: ENG. TOR GAI JOKA, Tribe: Nuer, Payam: Torkell. Olang County, Upper Nile State.
MOTHER: BRONICA LIEBO LUWONG, Tribe: "Shilluk or Collo", Payam: Awajok, County: Makal, Upper Nile State.
DATE AND PLACE OF BIRTH: 01/01/1982. Born in Renk Twon, Upper Nile State.
BROTHERS & SISTERS: She had the following brothers and sisters;
1. Choul Tor Gai 2. Mat Tor Gai. 3. Paleka Tor Gai 4. Nyamuc Tor Gai. 5. Pel Tor Gai (deceased) 6. Sarah Tor Gai, and 7. Gatluak Tor Gai.
EDUCATIONAL BACKGROUND:
From: 1988- 1992: El-Haj Yousif Primary School for Girls, El-Haj Yousif Elradmiya, Khartoum.
From: 1992- 1995: St. Luwanga Catholic School, Cairo Egypt.
From: 1997- 1999: Khanssa Secondary School, Damascus Syria.
MARITAL STATUS: Married DATE AND PLACE OF MARRIAGE: Damascus, Syria 25/10/1999.
HUSBAND NAME:Kimo Ajing Aba Goc from Wirreg Boma, Agodo Payam in Fashoda County of Upper Nile State.
CHILDREN OR DEPENDANTS: She had Five (05) Children, Three (03) Girls and Two (02) Boys, and they are:
1. Atong Kimo Ajing Aba (13yrs old Female) 2. Puoc Kimo Ajing Aba (12 yrs old Female) 3. Niriek Kimo Ajing Aba (7 yrs old Female) 4. Tegjwok Kimo Ajing Aba (5yrs old Male), and 5. Ajing Kimo Ajing Aba (2yrs old Male).
JOURNEY OF LIFE: She left Sudan for Egypt along with her mother in 1992. Lived in Damascus Syria in 1997. Resettled in the United States of America from Beirut/Lebanon and lived in all of: Houston, Texas, Nashville, Tennessee, and Alexandria, Virginia.
Immigrated and lived in Calgary, Alberta in Canada from August, 2004 to February, 2006. Returned to the United States of America in 2006 and used to work in the Government of South Sudan Mission to the United States in Washington, DC. In February of 2008, she returned to Sudan and moved to live in Kampala, Uganda.
CAUSE OF DEATH: Elizabeth was diagnosed with arthritis in Kampala/ Uganda, for which she underwent series of treatment that left her in need of further check-ups. Henceforth she got medical transfer to Egypt/Cairo and was subsequently diagnosed with "Severe Malaria", which led to her death.
"God has given... God has taken... Let the name of God Be Praised"
السيرة الذاتية للمرحومة:
الأسم:أليزابيث تور قاى جوكااللقب: "نيانقانقو"
الوالد: الباشمهندس/ تور قاى جوكا: القبيلة/ النوير المنطقة/ تور كيل، المقاطعة/ أولانق الولاية/ أعالى النيل.
الوالدة: برونيكا ليبو لونق: القبيلة/ الشلك، المنطقة واجوك، المقاطعة/ ماكال، الولاية/ أعالى النيل.
تأريخ ومكان الميلاد: 01/01/1982م المدينة: الرنك بولاية أعالى النيل.
الإخوة والأخوات: لديها سبعة (07) من الإخوة والإخوات وهم:
1/ شول تور قاى جوكا. 2/ مت تور قاى جوكا. 3/ باليكا تور قاى جوكا. 4/ نياموج تور قاى جوكا. 5/ فاءل تور قاى جوكا "متوفى" . 6/ سارة تور قاى جوكا و 7/ قاتلواك تور قاى جوكا.
المراحل التعليمية:
من: 1988م- 1992م: مدرسة الحاج يوسف الإبتدائية للبنات بالردمية الحاج يوسف/ الخرطوم بالسودان.
من: 1992م- 1995م: مدرسة سانت لوانقا بالقاهرة/ مصر.
من: 1997م- 1999م: مدرسة خنساء الثانوية بدمشق/ سوريا.
الحالة الإجتماعية: متزوجة. تأريخ ومكان الزواج: 25/10/1999 دمشق/ سوريا.
الزوج: كيمو أجينق أبا قوج (جون كيم سلفيو أجينق)، المنطقة/ وريك، المقاطعة/ فشودة، الولاية: أعالى النيل.
الأطفال: لديها خمسة (05) أطفال وهم:
1/ أتونق كيمو أجينق أبا (بنت 13 سنة) 2/ بوج كيمو أجينق أبا (بنت 12 سنة) 3/ نرياك كيمو أجينق أبا (بنت 7 سنة) 4/ تقجوك كيمو أجينق أبا (ولد 5 أعوام)، و5/ أجينق كيمو أجينق أبا (ولد عامين أثنين).
رحلة الحياة:
تركت السودان مع والدتها وإخواتها إلى القاهرة/ مصر سنة 1992م. من ثم إلى سوريا فى العام 1997. هاجرت مع زوجها إلى الولايات المتحدة الأمريكية فى العام 2000م وأقامت فى كل من هيوستون/ تكساس، ناشفيل/ تينيسى، ألكسندريا/ فرجينيا.
أقامت فى قالكيرى بولاية ألبرتا فى كندا من أغسطس 2004م إلى فبراير 2006م. عادت مع زوجها إلى الولايات المتحدة فى فبراير من العام 2006م وفى العام 2008م عادت إلى السودان وأستقرت بدولة يوغندا حتى تأريح وفاتها.
عملت موظفة ببعثة حكومة جنوب السودان لدى الولايات المتحدة الأمريكية بواشنطن فى الفترة من 2006م- 2007م.
أسباب الوفاة: عانت من الروماتيزم "الرطوبة" وعادت إلى جوبا بجنوب السودان ومن ثم سافرت إلى القاهرة لتلقى العلاج وتحسنت حالهتا إلا أن تم تشخيص حالة الملاريا الخبيثة التى أدت إلى وفاتها فى القاهرة بمصر بتأريخ الثلاثاء الموافق 18م06/2013م.
"الرب أعطى..... الرب أخذ فليكن أسم الرب مباركاً"
06/01 2013
The family of late Luigi Ajang Ajing is in mourning for the lost of their brother, husband, father, friend, USTAZ MICHAEL ABAN AJANG who passed away on Tuesday 28th May 2013 at 03.00hrs after a long illness. He was buried in Malakal cemetery at his wish. He is survived by his wife and five children - three boys and two girls.
He had been in the Ministry of Education since 1957. He taught in Intermediate schools, Secondary Schools and lately in Upper Nile University. He was Principal of Malakal Institute of Education, Director and Director-General of Education in the Ministry of Education in both Southern Region - JUBA and Upper Nile Region - MALAKAL.
May the Almighty GOD Rest his Soul in ETERNAL PEACE. AMEN.
06/12 2013
Dear brothers and sisters,
Our former veteran politician Uncle James Ogil Agor was hospitalized on Sunday, June 02, 2013 in Mayo Clinic, Rochester, Minnesota (USA) due to liver Cancer complications. Suddenly he died a week later on Sunday, June 9, 2013.
To mention the least, there were enormous wonderful contributions of Uncle James Agor to the struggle of the people of South Sudan to mention. Early on, Uncle James was a professional teacher, a journalist and later, he ascended to become a well known Veteran politician in South Sudan. He practiced politics in Southern Front, SSU and USSAP in the various Governments of South Sudan and Sudan. He was an MP in Upper Nile and South Sudan Regional Assemblies in South Sudan. He was an MP in Sudan Nation Assembly twice, in the 1960s and 1980s. Following that, he became a Minister without portfolio in the Council for the South during the Government of Sadiq Al Mahdi in late 1980s. After the over throw of the last democratic government in Sudan, Uncle James and many others established a strong underground opposition movement that resisted the national government until the time of his departure for USA in early 2000s.
Uncle James Ogilo Agor was survived by:
-2 wives, Madam Sarah Laa Nyadeng and Madam Mary Kiir Ajak.
- 9 sons, 9 daughters and many grandchildren to mention.
We in the South Sudan Community in Rochester, Minnesota, herein ask relatives, friends, fellow South Sudanese and all Christians to pray for his soul, and we also ask God to be by his beloved ones, give them strength, courage, health and comfort. In light of that, we hereby appeal to all of you our dear brethren to provide any affordable financial assistance to help his family with any further burial arrangement.
The family will hold prayers for Late Uncle James from 01:00 to 04:00 PM Central Time, Wednesday June 12, 2013 at First Presbyterian Church, 512 3rd St. SW, Rochester, MN 55902. On Thursday, June 13, the family will transport the body to Malakal via Juba. Estimated arrival date in Juba will be Saturday, June 15th, 2013. For any financial assistance, please address all transactions to Nyanok Agor – daughter of Late Uncle James Agor through one of the following channels:
• Account information: 9247548432: Wells Fargo Bank.
• Western Union Money Transfer, Money Gram, Dahaab Shill, and Amal Express.
For more info, please feel free to contact the family members: Jiban Ogilo James Agor, 507 216 1143; Nyanok James Ogilo Agor, 507 216 2531 (USA). For those in Juba, please contact Dr. Kuong James Ogilo Agor, +211929166747 or 956241261; Hon. Paulo Abai James Ogilo Agor, + 211956366403;
We remain thankful to all of you our brothers and sisters for your generosity to make it possible for our beloved Uncle, Mr. James Ogil Agor to be buried with full respect among his people and in his homeland, South Sudan.
Yours truly,
Joseph Kur, Sam Ngor Ongethi, William Kassiano, Jur M. Kucha, Augustino Dere.
05/28 2013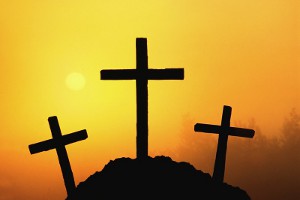 The family of Akol Ajawin is in mourning for the lost of their daughter Christina Ayom Akol, who passed away on Saturday 25th of May 2013 in Khartoum. She is married to Stephen Kokding (also deceased) from the village of Adhidhiang. She has three boys and three girls.
She was buried yesterday in Khartoum at Al Sahafa Christians cemetery. The funeral is being held at the house of her brother Dr. Lam Akol Ajawin in Al Azhari area just south of soug Al Merkhazi.
The prayers for her will take place on Thursday the 30th instant in Khartoum, Juba, Malakal, Cairo, Washington and other locations in South Sudan.