Death Announcements
Details

Written/Submitted by

Nyikwec Pakwan

Category: Death Announcements
Hits: 1619
Abraham Jalyath Laa is a young Collo man, a soldier and an Evangelist of Presbyterian Church of South Sudan Collo Congregation Juba. He was killed mysteriously last night in Juba by unknown gun man in New Site area. Abraham Jalyath Laa comes from Panyithenho Village, Pakang Payam in Panyikango County, Upper Nile State.
The bullet which killed him has hit him in his stomach while on his Motor Cycle near his residence. Investigation on that sad incidence is still going on with the probability of either the killer was intentionally targeting Abraham Laa or wanted the Motor cycle from him. Anyway his Motor cycle was not taken.
Abraham Jalyath Laa is married and left behind his Wife and three children, the younger child is two Months old. Collo Community in Juba buried his body today 21/08/2015 in New Site Cemetery. I have taken below pictures during the prayers after the burial. He has a big role in Presbyterian Church and very big role in Collo Community in Juba. As a young man most with his positive contributions in the Church and in the Community in Juba, he is greatly missed by all.
And said: "Naked I came from my mother's womb, and naked I will depart. The LORD gave and the LORD has taken away; may the name of the LORD be praised" Job 1:21 NIV
With God's richest blessings.
Yours sincerely,
Nyikwec Pakwan
Details

Written/Submitted by

Lam Arop Yor

Category: Death Announcements
Hits: 2658
It is with deep regret and sorrow that I have to inform the collo community about the death of Miss Tipo Samuel Nyawello Ador who passed away in Khartoum on Wed 11/06/2014.
Late Tipo is the youngest daughter of Rev. Samuel Nyawello of the Presbyterian church. She was born on 26/02/1991 and had had problems with diabetes which resulted in the loss of her sight and reduced kidney functions.
May the Almighty rest her Soul in eternal peace and comfort her family and friends...Amen
Details

Written/Submitted by

Joseph Chol

Category: Death Announcements
Hits: 1854
Dear all,
With much sorrow, we announce the death of our younger brother Acwang Chol Lual who died in Malakal on 22-05-2014 at UNAMIS camp. The Lord gave and Lord has taken and the name of the Lord be praised. The body is yesterday 23-05-2014 buried at the family house in Malakal town.
Let his soul rest in peace.
Family Chol Lual
for contacts: 0031521520782, 0031681111209
Details

Written/Submitted by

James Obai Dawin

Category: Death Announcements
Hits: 1998
Dears / friends in all the globel
We the family of Along Ajang would like to announce the death of our loved Son who passed away on Monday 9/6/2014 At Omdurman Hospital Khartoum. Please find the details about the Late Ecology life.
1. Full name: Francis Elia Along Ajang
2. Date of passed away: 9th of June 2014
3. The Date of birth: 01/01/1988 (26 years old)
4. Close relatives to late here in Austral and Sudan:
Emilia Elia Along Ajang / married by Jamse Obai Dawin in Melbourne Australia
Lucia Akic Ajang Married by. John Deng Awu /Melbourne Australia
Rita Joseph in Melbourne Australia
5. Late is from : lAnyaak Bwol village (Wijreek) in Upper Nile State
6. Reason of death: complication of the chest infection and heart problem.
Please if you want to pass your condolence to the late family please contact those people who are mentioned in the dot points number 4 above:
Contact details: 0469629559 James Obai Dawin // 0470232048 John Deng Awu Koldite
Prayer us it is a hard time for the family to pass over hardship. Let the name of the Lord be praised, Amen
This death Announcement posted by James Obai Dawin
Details

Written/Submitted by

Simon Okyij

Category: Death Announcements
Hits: 1607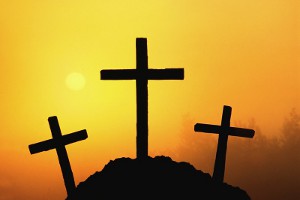 With the deepest sorrow and heart break I hereby announce to you the passing of our beloved father Engineer Matthew Othow Deng born Owashi Dhathim (1932 -2014). He died on Wednesday 30-04-14 in Khartoum Hospital.
The body will be taken to South Sudan on Saturday 03-05-14 and will be buried in Juba. For this God is our God forever and ever, he will be our guide to the end. May he experience the fullness of life with God the Father in heaven (Psalms 48:14) let the glory be for his soul Amen. Late engineer Matthew survived by his three sons and other members of the family:
Tijwok Matthew Deng
John Matthew Deng
Mer Matthew Deng
On behalf of the family,
Simon Okyij, Melbourne, Australia.