Death Announcements
05/10 2013
Paramount Chief of Anagdiyar (Konam) has passed away in Khartoum Wednesday midnight, May 9, 2013. Cause of death was a result of Kidney failure. His body was transferred to Malakal and will be buried in Anagdiyar district today, 10 May 2013.
Late Kwanyreth was born in January 1947 in the village called Pa Awu in Nyijok area .He became Chief of Anagdiyar in 1992.
He should be remembered as a firm man and a corner stone of Konam as a whole. He will be a great lost to the entire Land.
Kwanyreth Chol has many to be contacted at home and abroad, for condolences and to comfort the family and relatives call:
South Sudan => +211912191010 William Gordon Meyik
Australia => +61423345643 John Awu Goldit
Canada => +12508186228 William Okuch Goldit
There are other family members in different places; you can pay you tribute to them too.
On behalf of
Mr. John Awu Goldit
Melbourne –Australia
We are all here for a purpose according to God's plan but there is time for everything including death and God alone is the only One who knows. Let His Name be blessed in every situation, Amen.
03/01 2013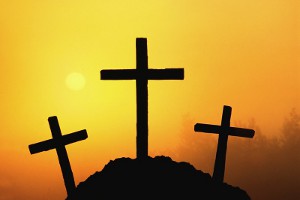 With a lot of pain to inform you of the death of our Sister Nyawoor Mong Aba in El-renk, Southsudan. She 'gone to his father's house on 27 - 02 - 2013.
You may contact us using these tel. not. 0031521520782 or 0031681111209
10/07 2012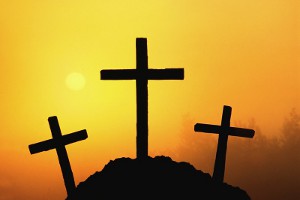 Dear All,
We are deeply saddened to announce the sudden death of our brother Rev. Stephen Odok Ajawino, who passed way in Norway on Saturday, October 6, 2012. Death occurred yesterday a few moments after Rev. Stephen Odok Ajawino arrived from Australia to Norway . All relatives, friends, and well wishers should contact his cousin Jado Othialo at Phone No. 474-525-520 in Norway . Please, pray for the late Rev. Stephen Odok's family as they need God's comfort in this period of sorrow.May the Almighty God rest his soul in eternal peace.
Uncle James Ogilo Agor
Contacts: (507)226-8929 or This email address is being protected from spambots. You need JavaScript enabled to view it.
12/05 2012
Farewell Ustaz Michael Deng, you have done well on earth, may the Almighty rest your soul with true children of His, Amen.
Ustaz Michael Deng passed away early morning on Saturday 1 December, 2012 in Malakal, Upper Nile State- South Sudan.
Ustaz Michael Deng is a father of Rev. Albino Michael Deng in Malakal contacts him on (+211955660692) and Peter Michael Deng in Australia contact him on (+61434247387).
Ustaz Michael Deng was an outstanding long term Public Servant in the Field of Education in the old Sudan and particularly South Sudan, especially Upper Nile Sate. I myself one of his work fruits, including leaders and ministers in the current republic of South Sudan.
His Autobiography will be read out during prayers held in his name this week and then be posted on relevant net sites soon after. Please use the above given contact phones to pay your condolences and sympathises to the family. May the Almighty Creator rests his soul and comforts the entire family,
Amen
On behalf of them, Paul Jwokdoch Kwajakwan
Australia
08/27 2012
"For dust you are and to dust you will return: Genesis 3:19"
There will be a Memorial Service on Sunday, the 2nd of September, 2012 in memory of the late William James Agor and his aunt the late Mary Tekajwok Aba who passed away in South Sudan in August and June respectively. The family of Elder Agor would like to invite all the South Sudanese communities and friends to attend this Memorial Service.
Location: The First Presbyterian Church of Rochester.
Avenue 6, NW.
Rochester, MN 55902
Date: September 2, 2012
Time: 3:00 PM-----12:00 Midnight.
BIOGRAPHY: ABOUT THE DECEASED.
WILLIAM JAMES AGORMSC. Wildlife Management Juba University 1997.
Born on 29-01-1965 in Malakal. Graduated with 2nd Class Honours Upper Level Degree in Wildlife Management Juba University in 1993. He taught at Upper Nile University. He conducted a field research study on the Nile Leechwe (Mrs Gray) with the Juba University for his MSC. He was a candidate for PhD field work research on the Sheetah, which he could not do due to the ill health caused by the physical torture inflicted on him by the Sudan Armed Forces (SAF) in Rabak 1997. He is survived by wife and 4 sons and 1 daughter. Other near relative survivors include, Father, Step- Mother, 3 brothers and 2 sisters from birth mother, 3 brothers and 4 sisters from step mother. He died on 3rd of August 2012 in Renk where he was teaching in Upper Nile University Branch. He was diagnosed with a physical and mental deficient that arose as a result of beating and torturing by the soldiers 1997. May the Almighty God rest his soul in eternal peace.
MARY TEKAJWOK ABA.
Born in Adidhiang village of the Chollo Kingdom in 1935. A born Christian and her father being a Presbyterian church elder. She graduated as an elementary school approved teacher in Yei Teachers Training Centre in 1960. She was the first female teacher in the Upper Nile Province, (the present Upper Nile, Jonglei and Unity States of South Sudan). She progressed and retired as one of the D/Directors General in Upper Nile State. She was a deacon in the Presbyterian Church of Doleib Hill. She was single and had no children. However, she is well remembered for the upkeep of her family. She was the breadwinner for her brothers, sisters, mothers and their offspring. She was generous, hospitable, friendly and sociable. She died in Malakal in June after a long illness. May the Almighty God rest her soul in eternal peace.
Respectfully yours,
Elder James Ogilo Agor
PS.
Contact for more information: Tekajwok James Ogilo (507) 280-0237